The International Facilities Management Association's (IFMA) World Workplace was held in Nashville this year, from September 28th – 30th. World Workplace welcomes more than 4,000 attendees from 40 countries and from every state in the U.S. Attendees represent more than 2,000 companies and a range of workplace-related industries. Practitioners, educators, authors, students, government representatives, members of IFMA and partnering organizations, and exhibiting companies attend annually.
Who is IFMA?
From their website, "IFMA's World Workplace® is the largest, most highly acclaimed FM conference in the world. Established in 1995, World Workplace is the original forum for groundbreaking discussions on facility management and the wider built environment. It's where all workplace professionals come to discover innovative FM technologies, build valuable relationships, and sharpen essential skills."
Attending IFMA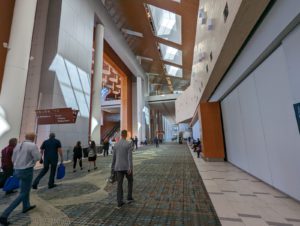 As the IFMA Phoenix Chapter's sitting President, it is important for me to try to attend events like World Workplace, not only to represent the Chapter but to stay connected with industry professionals and best practices and also to see all of the things coming down the pike, regarding the built environment. This year I felt very odd, attending the first Facilities Management event in years not as a practicing Facilities Manager but as a vendor that provides services to facilities teams all over the world.
I'd never been to Nashville before, and it surely did not disappoint. Everyone associates the city with music, but you really don't understand until you have been there. There is live music everywhere. In the airport. In the hotels. In the restaurants. And downtown is literally wall-to-wall bars, some multi-story, with bands in every bar and on every floor. Add to that, Wednesday and Thursday nights are like weekends anywhere else. Huge crowds and everyone seemed to be having fun.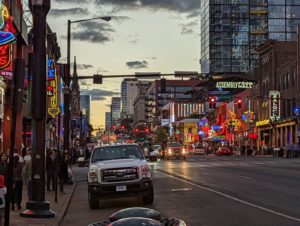 IFMA always seems to put on top-tier events. Fun, well-organized, educational, with something to do nearly every minute, start to finish. The keynote speaker Phill Nosworthy was incredible. Admittedly I hadn't heard of him prior, and I don't always attend keynote events, but I am sure glad I did. I rarely leave motivational speakers feeling motivated, but this was different. Phill was fun, dynamic, and had very practical advice – "Simple things done savagely well." I don't think it is a coincidence that C3 is exactly that kind of company. We have a niche, and we excel at it.
Not being an FM practitioner anymore, I didn't attend the breakout sessions like I normally would. Instead, I networked, talked to people, and spent a lot of time on the Expo floor. I wanted to learn to navigate and network ion my new role – as a service provider to Facilities Managers.
Representing C3 Engineering as a subject matter expert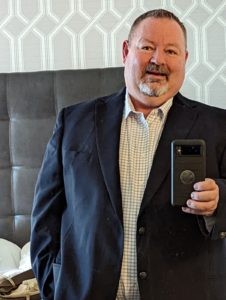 Finally, on Friday, I co-presented one of the breakout sessions along with colleagues from Kitchell CEM and JFC & Associates. We had a great crowd of approximately 50 or so attendees. The session, entitled "From Challenges to Opportunities – Let's Begin Your Path to FM Organizational Success," highlighted three case studies for organizational transformation. Two of the Case Studies were the focus of my discussions – the Town of Gilbert and the Phoenix Biomedical Campus. The discussion was very well-received, with lots of comments and follow-up discussions after the session ended.
IFM's World Workplace 2023 will be in Denver, Colorado, and planning has already begun! If you don't want to wait that long, you may want to consider IFMA's smaller (but amazing!) conference, Facility Fusion – to be held in San Francisco from April 11-13.
If you're a Facilities Professional and have questions, interests, or concerns related to safety, regulatory compliance, arc flash studies or Preventive Maintenance on your electrical systems, we'd love to help!
Marshall MacFarlane recently joined the team as Operations Manager for C3 Engineering. Although he does have experience in the electrical engineering field, he has spent the prior 15 years as a Facilities Manager, both in Higher Education and Municipal government. He is the current President of the Phoenix Chapter of IFMA.