Electrical Consulting – System Integration
C3 Engineering | Consulting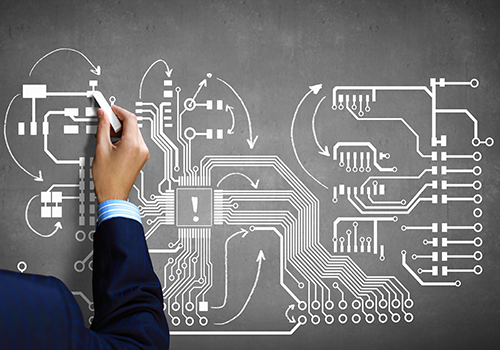 Integration may ironically be one of the most critical parts of a project, but also one of the most under-considered. C3 provides system integration services. Our depth of experience allows extraordinary forethought and increased efficiency in design and implementation. Our expertise in control systems, along with our ability to provide turnkey control panel design, procurement, installation and programming enhances efficiency. C3 can manage and/or implement tasks assigned to us in the EI&C realm with utmost care and diligence. Our team understands the importance of following standards, while it is equally important to manage the budget and schedule.
Many of us have been a part of projects where specs and designs were created in silos, brought together during the project and then "when the switch was thrown" – something didn't function the way it was supposed to. Or something didn't fit. Or the design intent was not met. The bad part is this usually isn't discovered until you are near the end of the project – the very part of the schedule when you have the least amount of time to react, troubleshoot and correct.
As an example, please review the below list of services:
Fabrication Design – cabinets and enclosures have to fit the space, the environment and the controls. They may have conformity requirements also.
Procurement – in today's volatile markets, projects are facing huge challenges with escalations and deliveries. We can help navigate the supply chain to meet your costs and schedules.
Instrumentation – It's important to have the right amount of instrumentation to convey both critical and routine information to operators.
Calibration – instrumentation that is out of calibration is not reliable, We can help with calibration protocols
Process Programming – controls sequence, design intent, redundancy, reliability – programming is critical and is the glue of integration.
Commissioning – Having an independent commissioning entity helps ensure functionality and operability. It reduces troubleshooting time and mitigates finger-pointing.
Startup – startup is where it all comes together and usually a critical milestone in the schedule. We can make sure startup is thorough, witnessed properly and processes fine-tuned.
Operation Support – the best designed system in the world is no good if it can't be maintained or operated efficiently. We can help evaluate your operations and fill gaps.
The importance of system integration cannot be understated and is usually a challenge because of the number of players involved. We can ensure that integration is not a source of worry for your project's critical path.
Learn More About Our Consulting Services