Electrical Compliance – Infrared Thermography
C3 Engineering | Compliance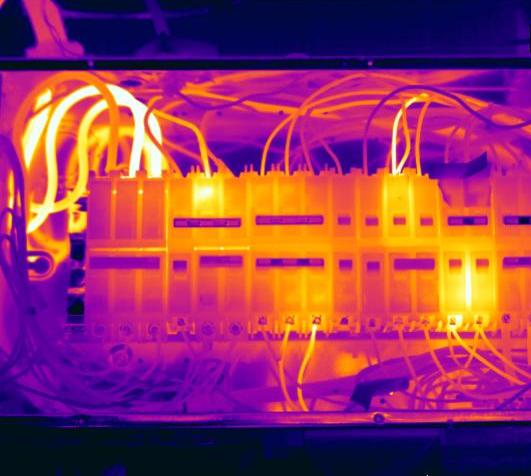 Our mission is to present you with practical solutions to keep your facility and your people safe from catastrophic electrical failure, fires and unplanned downtime. Contact us to learn more about how we can help you achieve this with infrared scanning technology and other predictive and/or preventive maintenance programs.
Thermal Imaging Monitoring
Monitoring electrical equipment performance with thermal imaging cameras (Infrared Thermography) can reduce the likelihood of unplanned downtime due to equipment failure, reduce reactive maintenance fees and equipment repair costs, and extend the lifespan of electrical assets.
The leading cause of fires in facilities is electrical failure. Infrared Thermography (IR) is great for spotting a lack of uniformity in equipment by indicating hot and cold spots in surface and ambient air temperature, through infrared image capture. Heat is often an early symptom of equipment damage or malfunction, making it one of the most important and cost-effective element of a successful preventive maintenance program. Even better, thermography is non-destructive and typically requires minimum access to electrical components.
With increased availability of IR Thermography equipment, many companies are attempting to do this function in-house. It is important to understand that in order to do IR Scanning effectively, technicians need to have specific training. This training allows techs to understand better the images they are seeing, correct settings and operation of the testing equipment, and knowledge regarding what temperature deltas are allowable in specific circumstances or equipment. Trained technicians can also spot electrical code violations and other potential problems with equipment and produce a thorough written report on their testing and findings, along with recommendations. It is not unusual to correct some deficiencies, if safe to do so, during the IR inspection.
Learn More About Our Compliance Services