Electrical Testing & Preventative Maintenance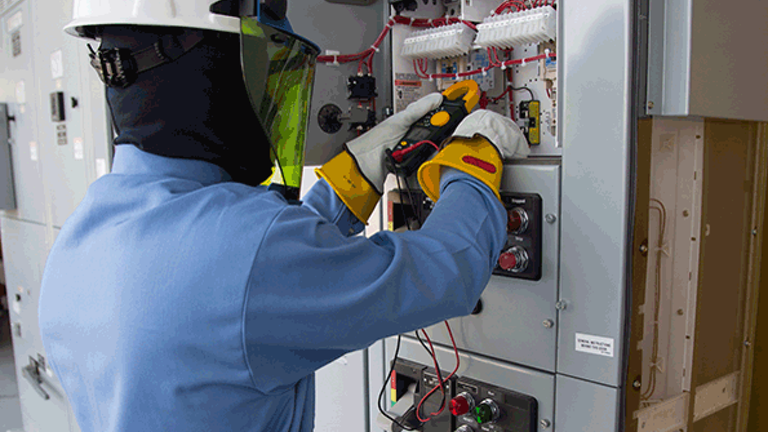 C3 Engineering Knows Electrical Testing!
Unplanned maintenance costs can be up to six or seven times the costs of planned maintenance.
Whether you are talking about your family vehicle, a widget factory or an electrical substation a robust Electrical Preventive Maintenance (PM) program is the very foundation of reliability. Besides safety and reliability, some studies show that unplanned maintenance costs can be up to six or seven times the costs of planned maintenance, or issues corrected during PM. We can evaluate your equipment and create PM programs that meet manufacturers' and industry specifications in regards to the types of tests, intervals and more. ANSI, NETA, NFPA, OSHA – we'll take the mystery out of required and recommended Preventive Maintenance. Whether you are in need of a simple Infrared scan (IR) or a complex Shutdown, Turnaround & Outage (STO), we'll be there to manage every step of the process to make sure ensure your equipment runs safely, efficiently and reliably.
Available Field Services Offered By C3 Engineering:
General Field Services
Electrical System Troubleshooting and Repair
Preventative Maintenance of Electrical Apparatus
Shutdowns, Turnarounds, & Outages (STO) – Project Management and Temporary power
Insulation Resistance Testing (All Voltage Classes)
High Potential Testing (HiPot)
Low, Medium and High Voltage Cable Testing
Very Low Frequency (VLF) and Tan-Delta Testing
Ground Fault Systems
Motors & Generators (Inrush, Vibration & Surge Comparison Testing)
Uninterruptible Power Supplies (UPS)
Batteries (UPS, Controls, etc.)
Automatic Transfer Switches
Testing, Repair and System Upgrades
Capital Upgrades
Variable Speed / Frequency Drives (VFDs)
Kilowatt Hour Meter Calibration
Instrumentation
Fused Switches
Upgrades / Replacements
Power Generation & Substations
Station-Class Breaker Testing
Protective Relay Calibration
Paralleling Switchgear
On-Line Partial Discharge Testing
Power Generators
Transformers
Insulation Power Factor Testing
Transformer Turns Ratio Testing (TTR)
Insulation Resistance Testing
Sweep Frequency Response Analysis (SFRA)
Oil Sample Analysis
Auxiliary Device Testing
Winding Resistance Testing
Grounding
Ground Resistance Testing and Modeling
Soil Resistivity Testing and Modeling
Circuit Breakers
Low, Medium & High-Voltage Class
Trip Units – Retro-Fit / Upgrades
SF6 Breaker Timing & Power Factor Testing
Cabling
Insulation Resistance
On Line/Off Line Testing
Very Low Frequency (VLF) Tan Delta
Electrical Testing and Maintenance
C3 Engineering offers a wide range of electrical testing and preventative maintenance.  If you have any questions about services that are not outlined on this page, please use the form below to reach out and we would be happy to assist you in any way we can.
Contact us today to learn more about how our services can help your company succeed!