CHANDLER, ARIZONA (Feb. 22, 2023) – C3 Engineering, an electrical testing, inspecting, and safety firm, is proud to announce it has received NETA (InterNational Electrical Testing Association) accreditation.
NETA Accredited Company (NAC) membership is tailored for third-party, independent firms involved in full-service testing, analysis, and maintenance of electrical power systems. This includes low-, medium-, and high-voltage distribution, substation, and generation equipment.
NETA maintains a comprehensive accreditation process that certifies the company and its individual technicians to assure consumers of both the qualifications of the company as well as the credentials of the individual technician. Following accreditation, the qualifications of each NETA Accredited Company and its technicians are reviewed on a regular basis.
As a part of the process, C3 Engineering submitted an extensive application that includes company information, employee experience and training records, documented safety plans, and technical procedures. The application process was completed with a site visit by NETA staff, along with a board review and vote.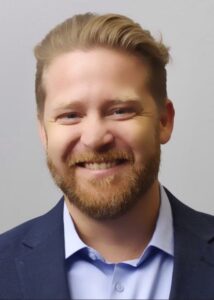 "NETA accreditation is an exciting recognition for our company, and a significant reassurance for our customers," said Jabez Brunz, C3 Engineering General Manager. "It is a testament to the hard work and professionalism of our staff, engineers, and technicians. We are very proud of our team and excited for the opportunities that accreditation brings."
In the past 2 years, C3 Engineering customer service has driven the company to grow to a staff of more than 20 people. With its customer service, growth, and personnel, C3 has expanded to become more than an engineering company. C3 added testing services last year and this year has completed the certification process as an NAC.
NETA Accredited Companies best support the interest of the owner, as the objectivity and competency of the testing firm are as important as the competency of the individual technician.